KidStuff / SaveAround Books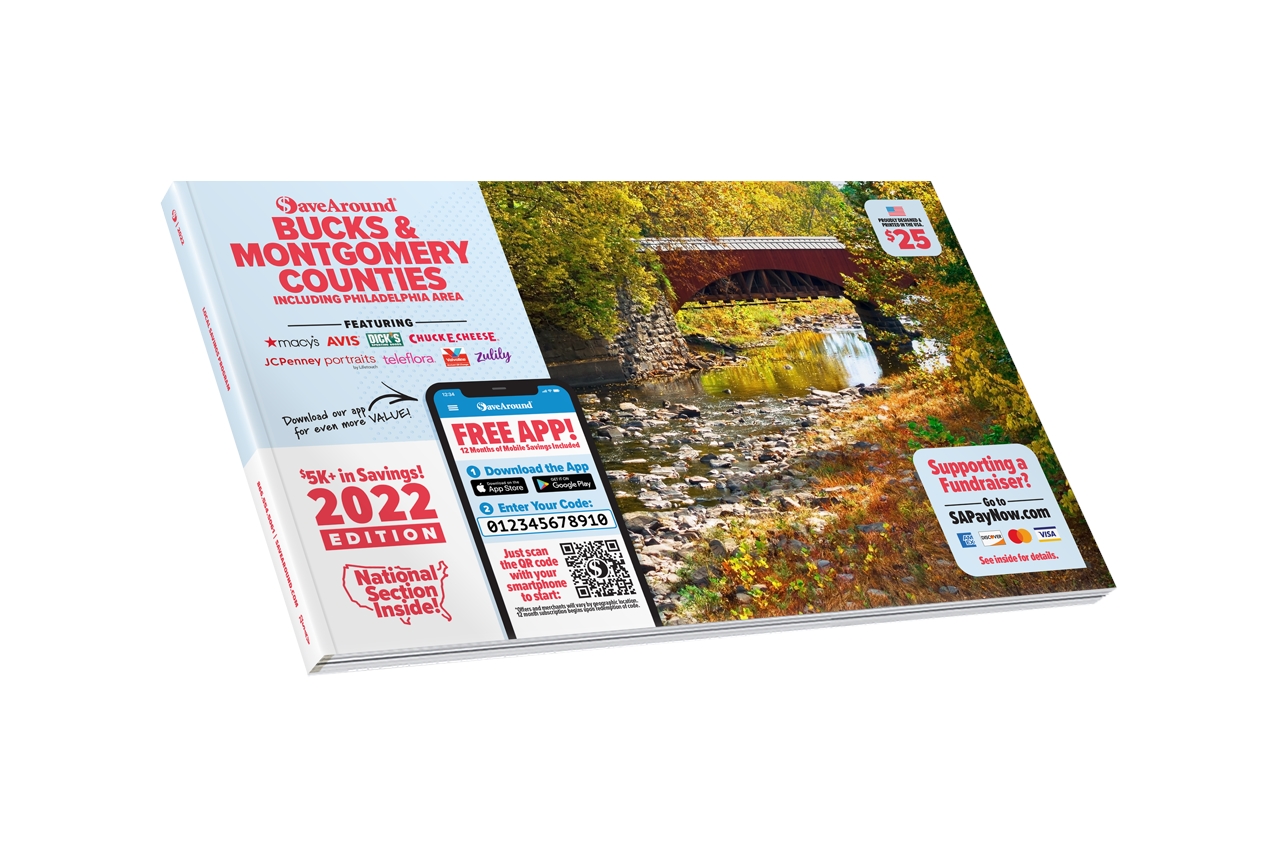 To kick off the school year we are selling Kids Stuff books (SaveAround).
Every KidStuff book sold brings in $10.00 for the PTCA to throw special events like movie day, virtual bingo night, DIY grab and go kits, etc. Use the book for yourself or give it as a gift! The book pays for itself after using just a couple of coupons. You can view the digital book online before buying! Thanks for supporting NHUF!
They ship FREE right to your house. Need one for a different county? You can select out of county and out of state books too!
We are very excited to offer our families and friends the opportunity to purchase the 2022 Coupon Books in our online store! Save lots of money and help us raise much needed funds for our school! (Depending on what you are purchasing the Dick's coupons alone will pay for the book!)
Each book purchased includes a 12 month Savings App with thousands of additional local and national coupons!+
Sell to family and friends through social media, text and email and win a FREE Tee!
Sell 3 books and Return the completed Prize Order Form Flyer to your teacher by 9/13/21 to order your FREE Tee (see picture below)!
For every 5 books you sell, you get 1 book FREE!
EASY WAYS TO SELL AND PURCHASE BOOKS...FREE SHIPPING!
ORDER/SELL BOOKS ONLINE with a CREDIT/DEBIT card:
1. Go to SAPayNow.com/267888
Please complete all fields
After selecting the book by State and Edition, CLICK ON 'Select how you will receive your book'
Select "Have my book" to pay with a credit/debit card for the book that was sent home with your child
Select "Add another book" to order additional books and choose your delivery
"Ship Books (Free Shipping)" -SaveAround will ship orders directly to you and your supporters
"Seller deliver to me" -Seller will deliver your order to you at the end of our sale
2. Post, email, and text our SAPayNow.com/267888 link to family, friends and coworkers so they can purchase books! They will enjoy saving money and supporting our school too!
ORDER/SELL BOOKS with CASH OR CHECK:
1. Please complete all customers' order information and your Student's information on the order form (see reverse, enclosed with this letter, or on the first page of the National Section of the book).
2. Please make checks payable to NHUF PTCA.
3. Return the completed order form in an envelope with your Apparel Prize Order Form, cash and checks enclosed to your teacher by the due date. Please include on your envelope: "Coupon Book Sale", student's name, phone number, and teacher.
4. Pay for and keep the book sent home. Your additional orders paid for with cash and checks will be sent home at the end of our sale.
Please see the book cover to register your APP for additional savings on your phone!
If you did not sell or purchase books:
1. Please immediately return the book sent home in a bag with your student's name clearly printed on it. We track books that were sent home and need the unsold books to fill orders…thank you!
2. Our school will be charged if the book is not returned.
Orders & Payments Are Due By: Monday, September 13, 2021.
If you have any questions, please contact:
Remember, safety first! Parents, please sell to relatives, neighbors, and coworkers.
Many THANKS for supporting our school!!
They ship FREE right to your house. Need one for a different county? You can select out of county and out of state books too!
Welcome to the NHUF PTCA!
The benefits of registering!